European CCS Forum in Oslo
The state secretary, Ingvil Smines Tybring-Gjedde addressed the Global CCS Institute's European CCS Forum in Oslo October 13. Her message was clear:
- Norway has good reasons to engage so deeply in the development of CCS. Firstly, we have an obligation under the Paris Agreement to develop and transfer climate technologies. Secondly, we have knowledge and skills acquired through 50 years of offshore oil and gas activity, which could be used to develop CCS. And thirdly, we have more than 20 years of CCS experience!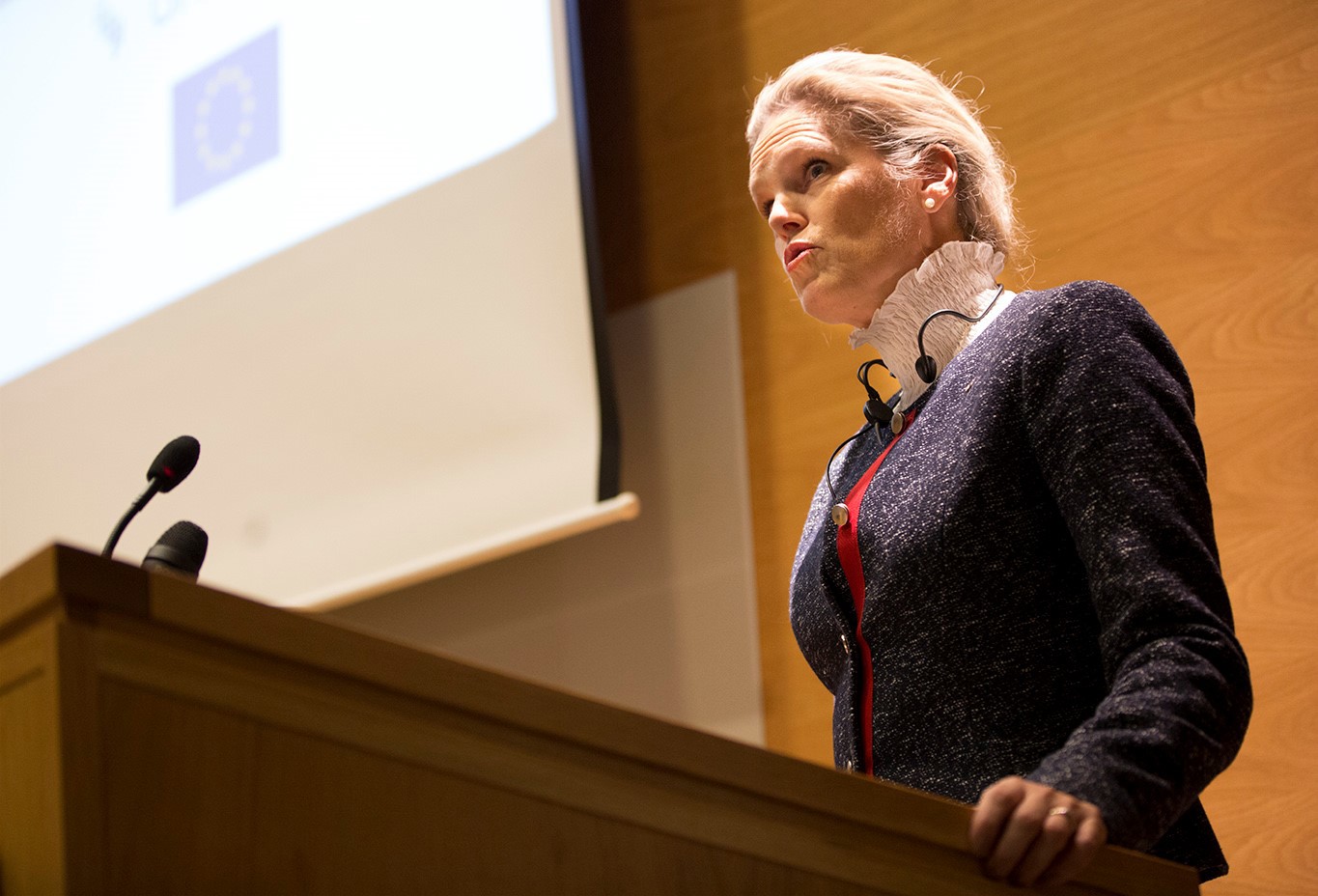 Ingvil Tybring-Gjedde at the European CCS Forum (photo:Sverre Jarild/Gassnova).
The role of CCS within current global action on climate change was the main topic at the forum. That included insights in the Norwegian feasibility study. In her presentation to the forum, the state secretary highlighted the political will in Norway to develop the technology. The Norwegian Government has ambitious goals for deployment of CCS, with an overarching aim for the new project to address both technology development and cost reductions related to CCS.
The state secretary put great emphasis on the timeline for the further CCS work that is scheduled. The planned next steps for the new large scale CCS project in Norway was presented in the annual budget for 2017 last week.
- The Government has decided that we will continue our efforts to develop CCS. The necessary next step now is to conduct concept studies. Funds will be made available through an open announcement from Gassnova, Tybring-Gjedde said.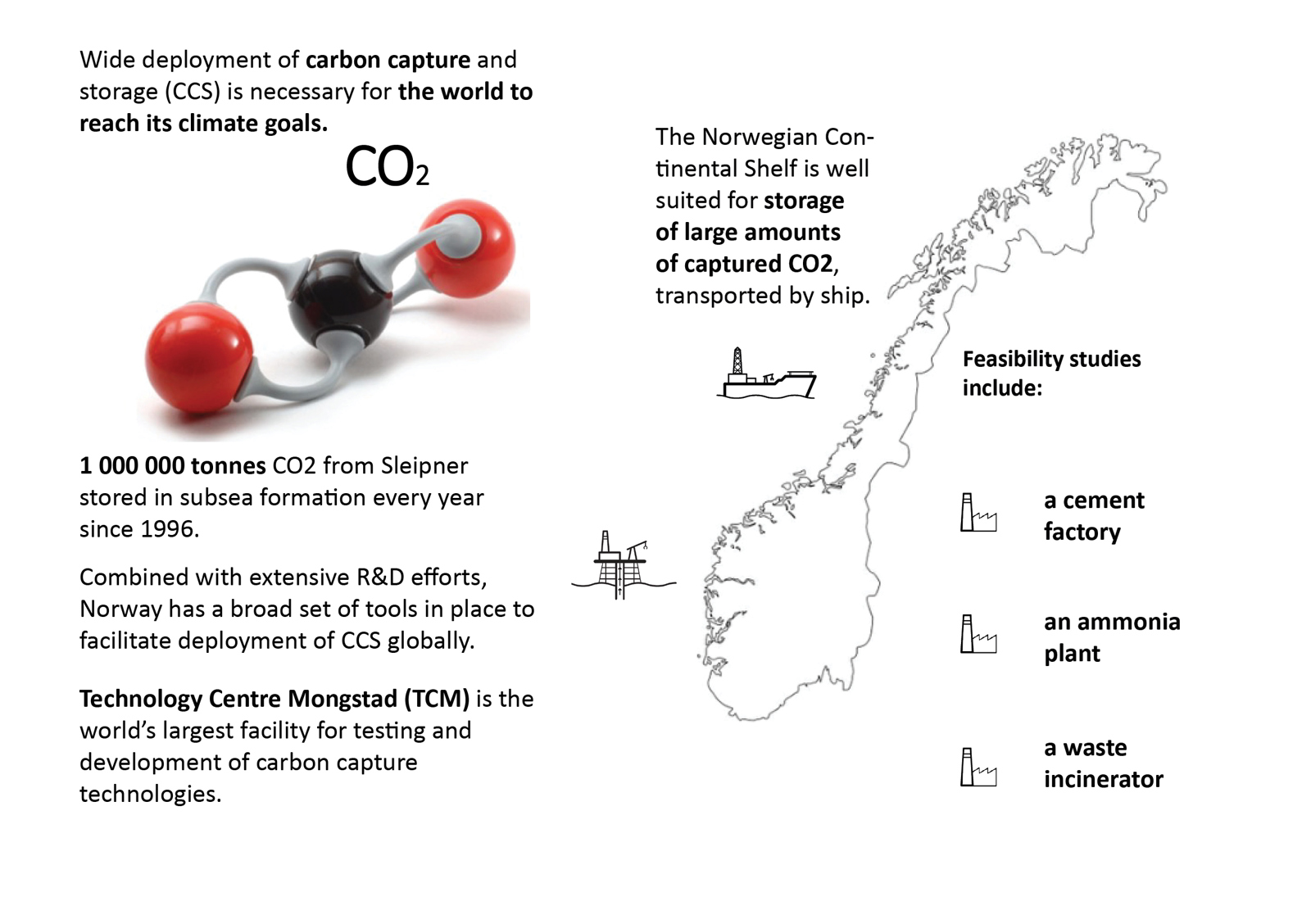 The state secretary concluded her speech by remarking that the new Norwegian CCS project must provide for the sharing and transfer of relevant knowledge and experience across sectors and borders:
- In order for CCS to become an efficient tool to meet both the sustainable development goals and mitigate climate change we will need hundreds and thousands of CCS projects around the world in just a few decades. That will not happen if we don't achieve substantial cost reductions. This project must bring the global development of CCS forward and I am certain that we can succeed with this, said Tybring-Gjedde.
The European CCS Forum is one such way to do this, accommodating and encouraging live knowledge sharing and networking opportunities with leading experts in CCS from around the world.