Tenure Facility to secure indigenous peoples`rights
Norway fulfills support pledge
– I am delighted to announce that The Norwegian Climate and Forest Initiative intends to support the Tenure Facility Facility with 20 million USD over the next few years, Norwegian Minister of Climate and Environment Vidar Helgesen announced on 3 October 2017. – This contribution will build further momentum for our strong commitment to support indigenous peoples in their efforts to secure rights to their customary lands, Helgesen continues.
The International Land and Tenure Facility is a unique new institution that provides grants to advance land and forest tenure security and the rights and livelihoods of Indigenous Peoples and Local Communities, in close collaboration with tropical forest governments.
Forest protection to be number one priority
A new study published in the scientific journal Science sounds the alarm over tropical forests now emitting more carbon dioxide than they absorb, due to previously underestimated degradation. The number one priority must now be to protect pristine forests with high carbon density. Among the most effective ways of doing this, is to support land rights for indigenous peoples and other forest dependent communities. Provided sufficient resources are made available over the next decade, the Tenure Facility aims to prevent deforestation of at least 1 million hectares, and avoid the emission of more than 500 million tons of carbon dioxide, almost 10x Norwegian annual emissions.
– Up to 2.5 billion people depend on the climate regulation, water purification and other ecosystem services provided by indigenous peoples and local communities managing tropical forests sustainably, using traditional knowledge accumulated over centuries, explains Minister Helgesen.
– Their crucial role notwithstanding, Indigenous Peoples and local communities have formal legal ownership to only 10 percent of the world's lands. Insecure rights lead to abuses and protracted conflicts with governments, companies and migrant settlers. Caught in the middle are the world's tropical forests, humanity's best chance of slowing global warming in the near future, says Minister Helgesen.
Securing rights and recognition
The facility will be the world's first international funding instrument dedicated solely to supporting Indigenous Peoples' and local communities' efforts to secure the rights over the forest lands and access to natural resources which they depend on for their survival.
The facility is helping communities and their allies to take advantage of existing laws and policies that may have been adopted but, in many cases, have not been implemented by governments due to lack of capacity or resources. – There are already indications, says Minister Helgesen, that community action supported by the Tenure Facility may help slow deforestation and forest fires in Indonesia, and protect the land rights of vulnerable, uncontacted indigenous communities in Peru.
– Norway is proud to join in this effort, Minister Helgesen continues. – If the Tenure Facility can help indigenous peoples and local communities achieve recognition and secure their rights to manage tropical forests, this may remove one of the remaining key challenges for tropical forest countries to make use of results based funding for reducing emissions from forests at a scale that could help slow global warming.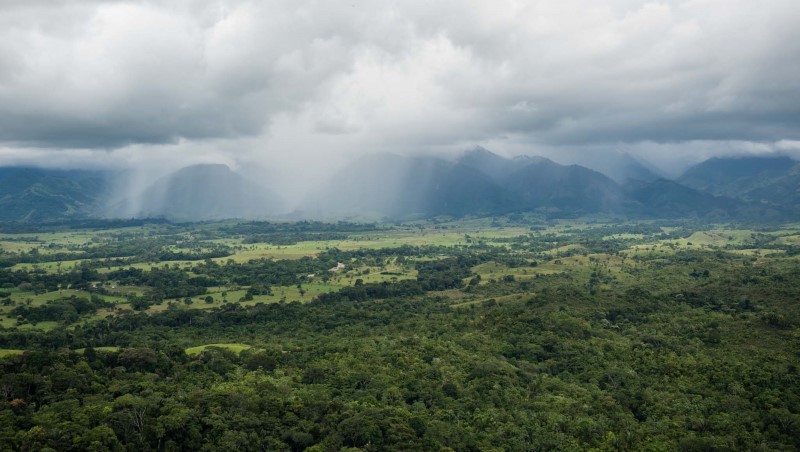 Actors and funding
Norwegian funding for the Tenure Facility is provided along with funding from Sweden and the Climate and Land Use Alliance in a joint effort to arrive at a critical mass of titled, protected and well-managed community and indigenous tropical forestland.


In 2014, the Norwegian Ministry of Climate and Environment pledged USD 100 million by 2020 to strengthen the rights of indigenous peoples and other forest dependent communities to the tropical forests on which their livelihoods are based. Most of the funds have already been disbursed through Norad in direct support to indigenous peoples` organizations, as well as through non-governmental organizations supporting land rights and forest management by indigenous peoples and local communities.


Today's announcement is about the disbursement of the remaining funds. An initial USD 5 million will be released during 2017-2018 to support the consolidation of the International Land and Forest Tenure Facility as an independent organization. Further funding, up to USD 20 million, will be made available as soon as this is achieved and results from pilot projects in key tropical forest countries are demonstrated.