- Norwegian gas and renewables: part of Europe's energy solution
Historical archive
Published under: Solberg's Government
Publisher Ministry of Petroleum and Energy
News story | Date: 05/02/2016
- The main goal of the Energy Union is a climate friendly, efficient and secure energy system. Norwegian gas and renewables can play an important role in this respect, says the Norwegian Minister of Petroleum and Energy Tord Lien.
On the 5th of February the European Commission and the Norwegian Ministry of Petroleum and Energy co-hosted the 3rd EU-Norway energy conference in Brussels.
Minister Lien asked for a clear signal confirming the essential role of gas in a sustainable European energy system. He also called for continued cooperation to achieve a well-functioning energy market.
- Norway will remain an important energy partner for the EU, Lien said in a joint press conference with commissioner Miguel Arias Caňete. The commissioner also emphasized the excellent and important cooperation between the EU and Norway.
The European Commission will shortly present a "gas package" with new proposals. This would be a very good opportunity for such a signal on the role of gas, according to minister Lien. Earlier this week, Norway sent a letter to the Commission concerning the EU's energy union and Norwegian gas export. The letter was co-signed by Lien and the Norwegian Ministers of Climate and Environment, Vidar Helgesen and also the Minister of EEA and EU Affairs Elisabeth Aspaker.
Minister Lien used the visit to Brussels to have a dialogue with commissioner Arias Caňete. He also met a representative of the Greens in the European Parliament and the Energy Charter's secretary general, Urban Rusnák.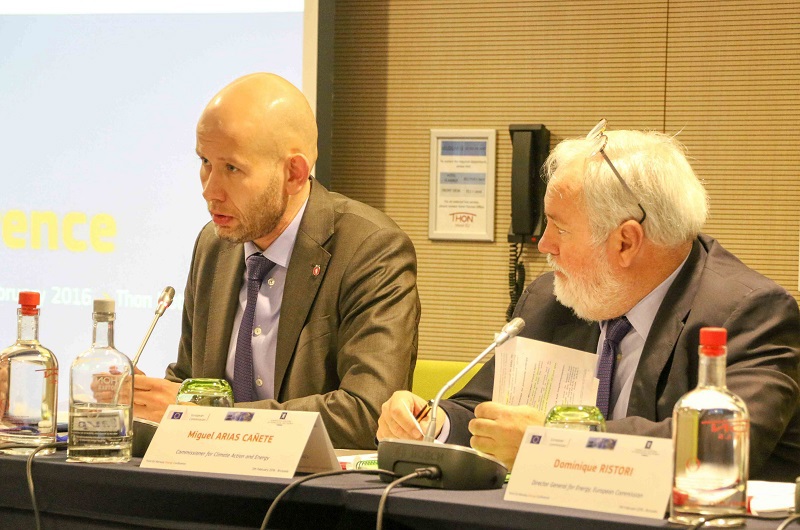 (Minister Lien with EU Climate Action and Energy Commissioner Miguel Arias Cañete. Photo: Anders Aalbu/Norway´s delegation to the EU)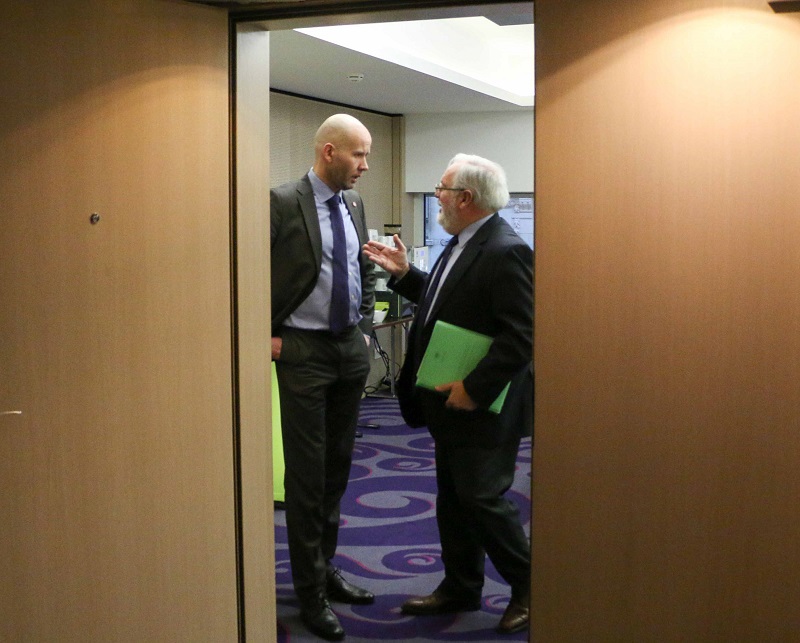 (Photo: Anders Aalbu/Norway´s delegation to the EU)