Article | Last updated: 22/01/2013 | Eiti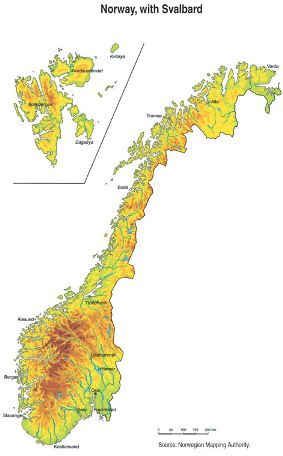 Norway has, as the first OECD country, decided to implement the EITI criteria. The Ministry of Petroleum and Energy is responsible for the implementation in Norway. The implementation requires an annual publication of the oil companies' payments to the state and what the respective government agencies have received.
In Norway, Deloitte has been in charge of the task of receiving and reconciling the reported figures from companies and authorities. Working plans are also established before the work with the EITI-report is started. Furthermore, a stakeholder group has been created, involving relevant actors such as authorities, industry and civil society.
Currently there are 24 candidate countries (Norway was a candidate country until 1 March 2011) seeking to implement the EITI criteria. The Norwegian implementation process was evaluated by an independent validator and approved by the EITI Board at the board meeting on 1 March 2011. So far, eleven countries, including Norway (Azerbaijan, Liberia, Ghana, Mongolia, the Central African Republic, Nigeria, Niger, Yemen, the Kyrgyz Republic and Timor-Leste), have been designated as "compliant" by the Board.
It has been of considerable importance for Norway to implement the EITI. Transparency in payment flows and good governance are universal principles with which Norway already complies. Still, Norway has chosen to implement the EITI, hoping that other countries, where the need to introduce transparency criteria is bigger, will be motivated and influenced to do the same.