Christian Schweigaard
Prime Minister 1884
Article | Last updated: 23/05/2011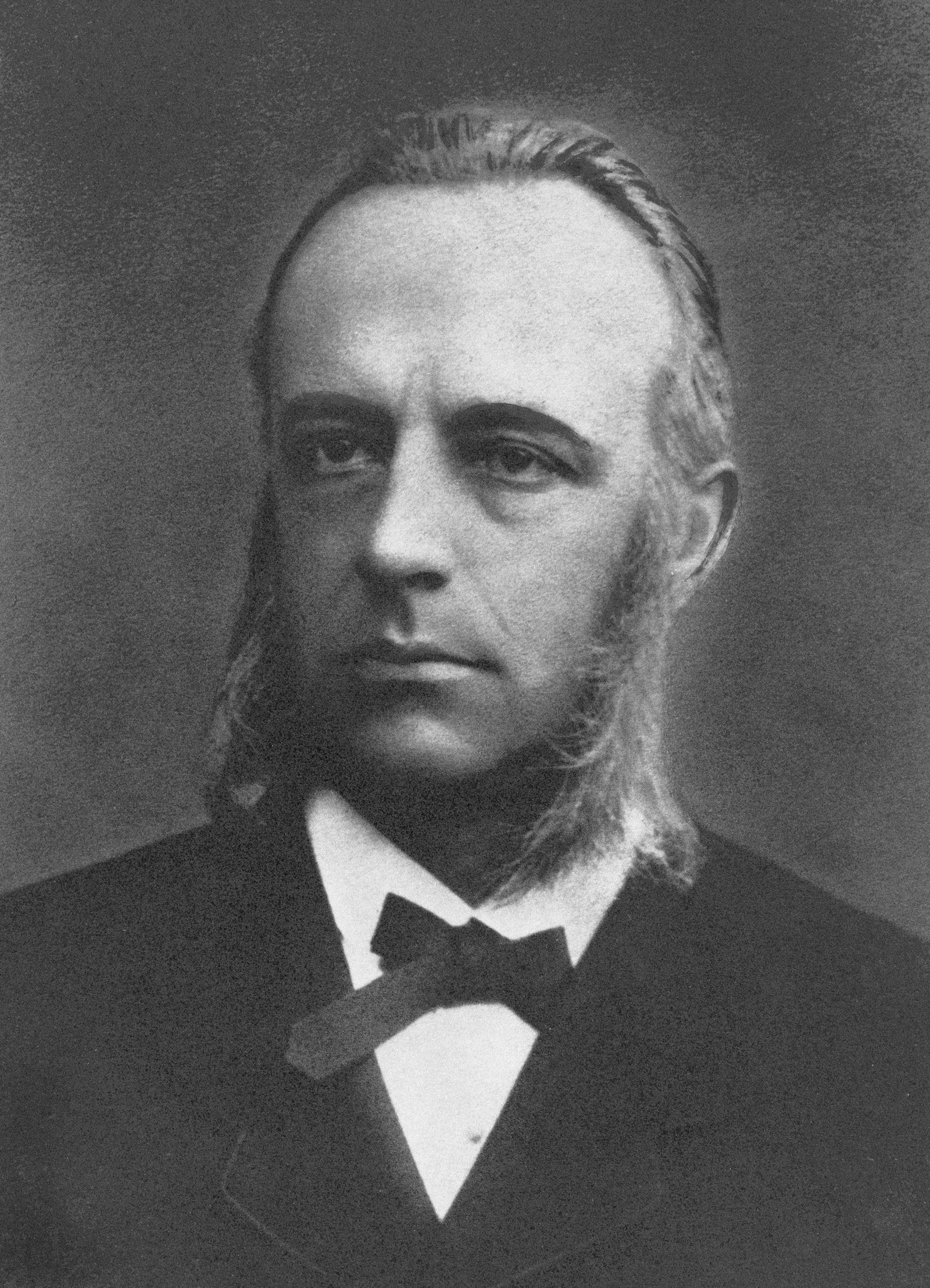 Christian Homann Schweigaard was lawyer and politician.
Councillor of State 22 December 1880-3 April 1884, Chief of the Ministry of Auditing. Member of the Interim Government in Stockholm 16-26 September 1881, Chief of the Ministry of Auditing September 1881, Member of the Council of State Division in Stockholm September 1882, Chief of the Ministry of Finance September 1883.
Prime Minister 3 April-26 June 1884, also Chief of the Ministry of Auditing.
Born in Christiania (Oslo) 14 October 1838, son of later professor Anton Martin Schweigaard (1808-1870) and Caroline Magine Homann (1814-1870).
Married in Christiania 23 May 1867, to Thea Meyer (1846-1922), daughter of merchant Thorvald Meyer (1818-1909) and Annichen Mathea (Thea) Tofte (1820-1900).
Deceased in Kristiania 24 March 1899. Buried at Vår Frelsers gravlund (Our Saviour Cemetery) in Kristiania.
Following university qualifying examination in 1855 and law degree in 1860, Christian Schweigaard became clerk at his uncle's, solicitor P. J. Homann's, office in Christiania. In the winter of 1862-1863 he studied in London and Paris. He became an appeal court lawyer in Christiania in 1863 and a barrister in 1865. Together with his colleague H. C. Christensen he quickly developed a prominent legal practice.
Schweigaard's interest in public life became evident when he in 1873 was elected member of the municipal executive board of Kristiania. He was the city's mayor 1879-1880. In 1879 he was elected deputy member of the Storting for Kristiania, but already in December 1880 he joined the Government, shortly after Christian Selmer had succeeded Frederik Stang as prime minister.
Schweigaard spent the most of his time in Selmer's Government leading the Ministries of Auditing and Finance. In 1883 he, as the other members of the Government, was impeached due to the previous government's refusal to sanction the law giving government ministers access to the Storting's meetings. However, he was not sentenced as this was not his responsibility, but received a penalty for other parts of the impeachment – financial grants to private defence associations and to Storting-appointed members of the board of Norwegian State Railways.
Emil Stang now attempted to form a more neutral conservative government, but the mission went to Schweigaard. On 3 April he formed what was later called the April Government. It quickly became clear that the leader of the liberal wing, Johan Sverdrup, would not halt his attack on the conservative side. On 31 May Schweigaard's Government tendered its resignation. Following an interlude where former councillor of state Ole Jacob Broch tried to form a moderate centre government, Schweigaard's Government was on 26 June succeeded by Johan Sverdrup's liberal Government.
Schweigaard now went back to his legal practice, and in 1885 again became mayor of Kristiania. He held this post until 1888, and continued as member of the municipal board until 1894. I 1885 he was elected member of Storting for Holmestrand, a post he was re-elected to in 1888, 1891 and 1894. He was president of the Odelsting (the major house of the Storting) 1889-1891 and was acting leader of the Conservative group while Emil Stang was menber of the Government. Schweigaard was also member of the Union Commission of 1895.
When the conservative wing in 1884 formed its national organisation, Christian Schweigaard became deputy chairman of Kristiania Conservative Association. He was chairman of the central board of Conservative Associations in Emil Stang's periods as prime minister, that is 1889-1891 and 1893-1896. He remained a member of the board until his death in 1899.
Source:
Norsk Biografisk Leksikon