Article | Last updated: 24/05/2011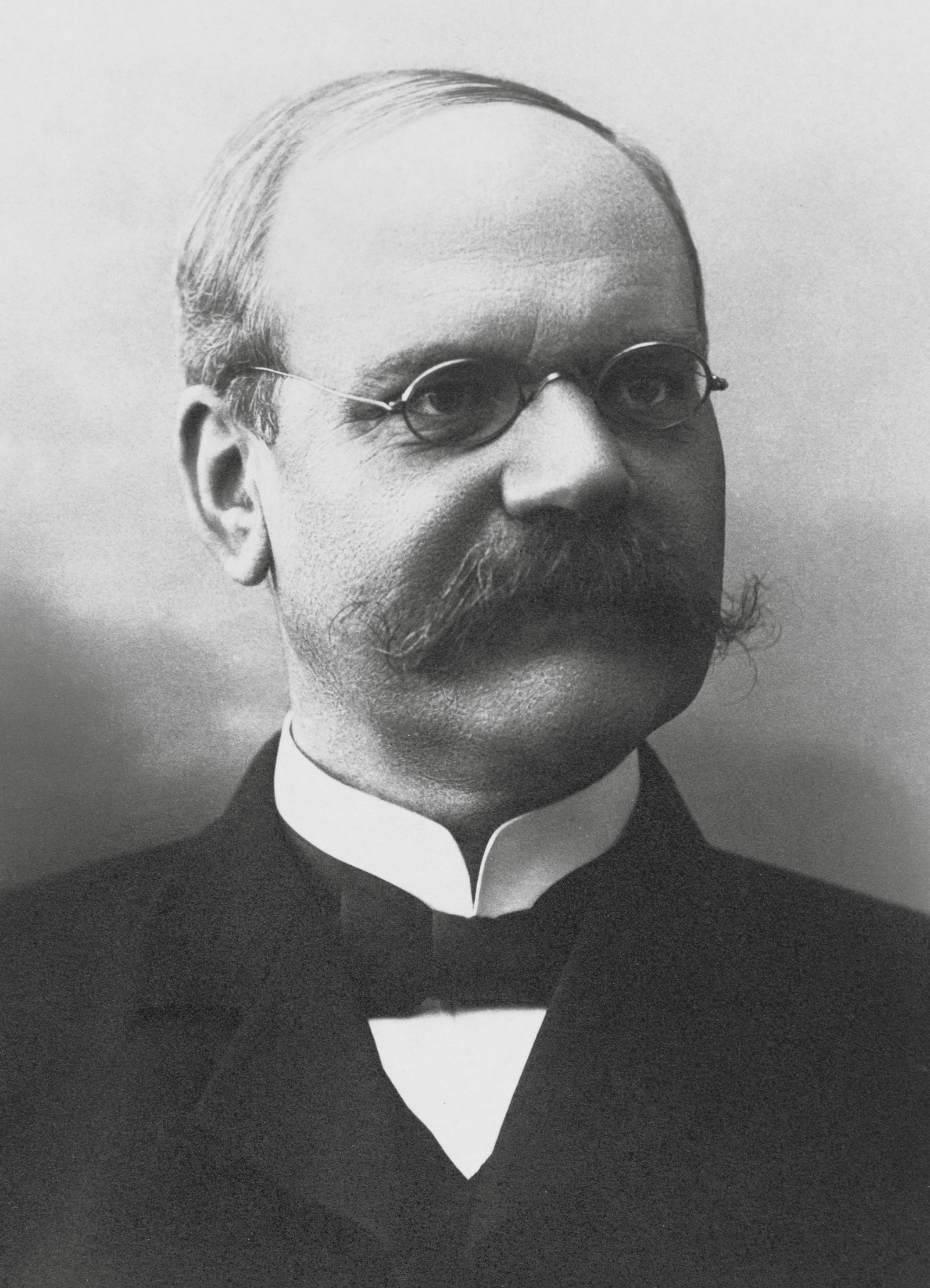 George Francis Hagerup was lawyer, politician and diplomat.
Councillor of State 2 May 1893-14 October 1895, Chief of the Ministry of Justice. Member of the Norwegian Council of State Division in Stockholm July 1894, Chief of the Ministry of Finance August 1895.
Prime Minister 14 October 1895-17 February 1898, also Chief of the Ministry of Justice. Also Chief of the Ministry of Auditing August 1897.
Prime Minister 22 October 1903-11 March 1905, also Chief of the Ministry of Justice.
Born in Horten 22 January 1853, son of rear admiral, Member of Storting and later councillor of state Henrik Steffens Hagerup (1806-1859) and Nicoline Christine Jenssen (1808-1862).
Married in Fet 21 May 1880 to Frederikke Dorothea Bødtker (1853-1919), daughter of District Stipendiary Magistrate Job Dischington Bødtker (1818-1889) and Fredrikke Sophie Sejersted (1825-1892).
Deceased in Kristiania (Oslo) 8 February 1921. Buried at Vår Frelsers gravlund (Our Saviour Cemetery) in Kristiania.
Francis Hagerup grew up in Trondhjem. Following university qualifying examination at Trondhjem Cathedral School in 1870, he studied first medicine and then law at the University of Kristiania. He achieved his law degree in 1876. After receiving a scholarship he continued his law studies at universities in Munich, Leipzig and Paris. He then became clerk at the office of the district stipendiary magistrate of Nedre Romerike.
In 1879 Hagerup became research fellow in law at the University of Kristiania. He was acting professor in 1884 and 1885, before being appointed professor of law in 1887. In 1885 he had become doctor of law on a dissertation on proprietary right.
Hagerup, who was member of the Conservative Party, gradually – and somewhat reluctantly – became politically active. In 1892 he was elected member of the Conservative Party's central board, and later that year he participated in negotiations on a possible new government under party leader Emil Stang's leadership. This government did not come about.
In May 1893 Hagerup was appointed minister of justice in Emil Stang's Second Government, a minority government seeing it as its main task to prevent the issue of a separate Norwegian consular service from causing a serious conflict with union partner Sweden. The Government was under heavy pressure, but saw its basis in the Storting strengthened in the 1894 elections. Still, the Government tendered its resignation when the Storting met in January 1895, as it did not have a majority. However, as it was not possible to form a new government, Stang's Government remained in position.
When the Storting in June 1895 chose a new line on the issue of the consular service, negotiations with Sweden on a free basis, the road was open for a coalition government. On 14 October 1895 Hagerup was appointed chief of a government based on the Conservative Party, the Moderate Liberal Party and the Liberal Party. As the compromise was limited to union issues, the Government's position was difficult. In all another issues the Government spanned most political opinions.
It was in Hagerup's time as prime minister, in 1896, that the official residence of the Prime Minister, Stiftsgården at Rådhusgaten 13, was sold and the property at Parkveien 45 – since 1961 the Government Guest House - was acquired.
The 1897 elections were not favourable to the Government. When the Storting met in January 1898, Hagerup tendered his resignation and returned to his post at the University. He also returned to the Conservative Party's central board, a post he had left when he became prime minister.
After having reluctantly been nominated to the Storting for the 1900 elections, Hagerup was elected for Kristiania. As the Liberal Party gained majority, Hagerup became leader of the opposition. The 1903 elections saw a change, giving the Conservative Party and the Coalition Party the majority. Otto Blehr's Liberal Government resigned and Hagerup's Second Government was appointed on 22 October, based on the Conservative Party, the Coalition Party and the Liberal Party.
A central task for Hagerup's Second Government was to continue negotiations on the consular service issue with Sweden. However, a change in the Swedish attitude was met by rejection from the Norwegian side. During a visit to Stockholm in the winter of 1905 Hagerup made a last effort to re-start negotiations, without succeess. In early February he informed the Storting that negotiations had failed, and called for joint efforts to find a solution securing Norway's sovereignty. If necessary the Government would be prepared to resign.
Both in the Storting and in the Government support was now increasing to press on for a rapid decision on the issue. On 28 February 1905 Councillors of State Christian Michelsen and Jacob Schøning tendered their resignations, and the following day the other members of the Government did the same. On 11 March Christian Michelsen's coalition Government was appointed.
Hagerup now chose a line that would lead him out of Norwegian politics at the 1906 elections, by maintaining that Norway should have attempted to settle the consular service issue without breaking up the union with Sweden. However, when the decision was taken he basically supported the Michelsen Government's line.
In 1906 Hagerup was appointed Norway's ambassador to Copenhagen, with accreditation also to The Hague and later also to Brussels. In 1916 he was appointed Norwegian ambassador to Stockholm. Although he entered the diplomatic service rather late in life, his background and experience quickly made him one of the country's leading ambassadors. In his years as a diplomat he also headed Norwegian delegations to international conferences, and was involved in preparing the entrance of the Nordic countries in what later became the League of Nations.
In 1906 Hagerup was appointed member of the Storting's Nobel Committee, a post he held until his death.
Francis Hagerup died during a stay in Kristiania in the winter of 1921.
Source:
Norsk Biografisk Leksikon