Trygve Bratteli
Prime Minister 1971 - 1972 and 1973 - 1976
Article | Last updated: 30/05/2011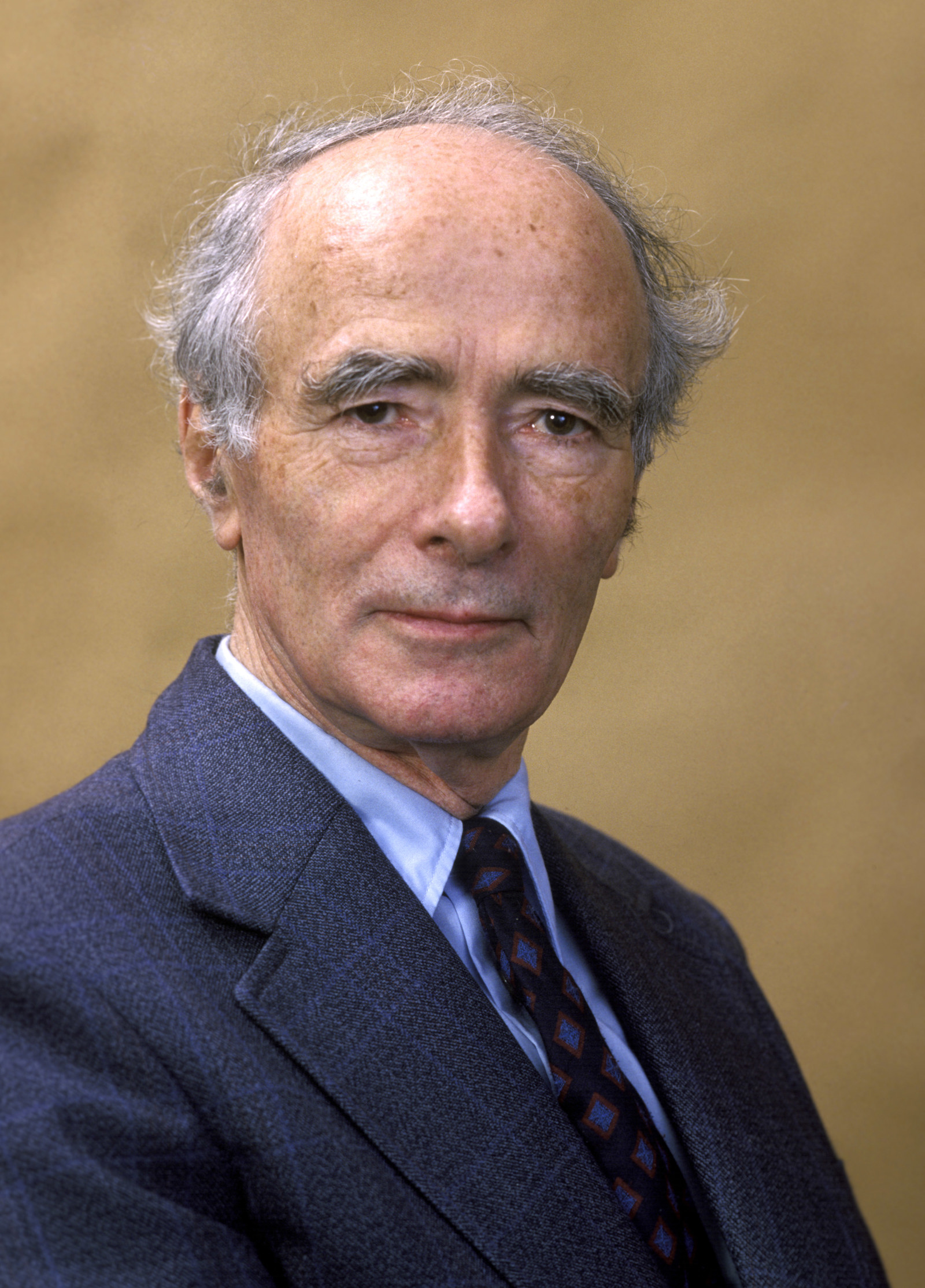 Trygve Martin Bratteli was construction worker and politician.
Councillor of State 19 November 1951-22 January 1955, Chief of the Ministry of Finance.
Councillor of State 28 December 1956-28 August 1963, Chief of the Ministry of Finance. Chief of the Ministry of Transport and Communications 23 April 1960, also acting Chief of the Ministry of Finance 5 January-19 February 1962.
Councillor of State 25 September 1963-20 January 1964, Chief of the Ministry of Transport and Communications.
Prime Minister 17 March 1971-18 October 1972.
Prime Minister 16 October 1973-15 January 1976.
Born at Nøtterøy in the County of Jarlsberg and Larvik (Vestfold) 11 January 1910, son of shoemaker and small farmer Terje Hansen Bratteli (1879-1967) and Martha Barmen (1881-1937).
Married 16 April 1946 to journalist Randi Helene Larssen (1924-2002), daughter of editor Olav Larssen (1894-1981) and Aslaug Rustad (1892-1987).
Deceased in Oslo 20 November 1984. Buried at Vestre gravlund (Western Cemetery) in Oslo.
Trygve Bratteli grew up at a small farm at Nøtterøy, as the fourth of 11 siblings. His father had his shoemaker workshop in the farmhouse. After primary school Bratteli started work as an errand boy for the local shopkeeper. Two years later he joined a whaling ship bound for Antarctica, to work on a Norwegian whaling factory on the island of South Georgia. After returning to Norway the following year, he had no possibilities for education or work. He wanted to travel to the USA, but his visa application was turned down.
At the age of 18 Bratteli was bitter at a society unable to offer young men education and work. With his father he now joined Nøtterøy Labour Party, where he was elected chairman of the youth branch. In short periods he was able to do construction work, with roofing as his speciality.
In 1933 Bratteli met labour movement leaders at the socialist day school at Malmøya in Oslo, and they noticed him. Labour party leader Oscar Torp invited him to become editor of the newspaper Folkets Frihet in Kirkenes in the County of Finnmark, and in February 1934 Bratteli took up this post. However, a few months later he was elected secretary of the Labour Party's youth movement and editor of its magazine Arbeiderungdommen. Thus, from September 1934 Bratteli's workplace was the Labour Party's headquarters in Oslo.
During the 1930's Bratteli stood out as a forceful youth politician. He was inspired by the Labour Party's new policy, while at the same time becoming increasingly concerned by the threat represented by German Nazism. Politics and organisational activities took all his time; some were talking of him as an ascetic. His own memory of those years was of a happy time.
After Nazi Germany's attack on Norway in April 1940 and the flight of the King, the Storting and the Nygaardsvold Government to London, the political situation in Oslo was confusing. Bratteli was acting national secretary of the Labour Party, concerned to avoid a too close cooperation with the occupant.
In late August 1940 daily newspaper Arbeiderbladet printed a statement Bratteli had written for the meeting of the national board of the Labour youth movement. The statement underlined the need for national liberty, democratic ideals, free elections and the freedom of speech and print. The following day the newspaper was closed down, and one month later came the ban against all other parties than Vidkun Quisling's nationalist party Nasjonal Samling.
Bratteli now had to look for other things to do, and became a construction worker in bomb-ravaged Kristiansund for the next two years. On 11 June 1942 he was arrested and taken to prison in Trondheim. He was passed on to jail in Oslo's police headquarters Møllergata 19, to the prison camp at Grini west of Oslo and then to the Sachsenhausen camp in Germany. He spent the two last years of the war in the extermination camps of Naztweiler, Dachau, Ottobrünn, Dautmergen and Vaihingen.
When a Swedish Red Cross team found him and other surviving Norwegians in Vaihingen on 5 May 1945, Bratteli weighed 47 kilo. Over Denmark and Sweden he now returned to Oslo, arriving there on 15 May. Three days later Bratteli was appointed secretary of the Labour Party.
At the Labour Party's congress in late 1945 Bratteli was elected deputy chairman, Einar Gerhardsen chairman and Håkon Lie party secretary. They would now lead the party for the next 20 years. In the 1949 elections Bratteli was elected to the Storting, after having chaired the Defence Commission of 1946. He became chairman of the Storting's standing committee on finance, and when Oscar Torp's Government succeeded Einar Gerhardsen's Second Government on 19 November 1951, Bratteli was appointed minister of finance.
Towards the end of Torp's government period, disagreement on the fiscal policy came to represent a major strain on Bratteli's health, and doctors warned him against continuing. He was also bitter that Gerhardsen had not given the Torp Government the support he should have had as Labour's party chairman and parliamentary leader. When Torp's Government resigned on 22 January 1955, Bratteli returned to his seat in the Storting.
It was only unwillingly that Bratteli in late December 1956 returned to the post as minister of finance, when Mons Lid left Gerhardsen's Third Government. In April 1960 Bratteli wanted to be relieved and was appointed minister of transport and communications, a post he would hold until the interlude with John Lyng's Government in August-September 1963 and then again until Gerhardsen's Fourth Government was succeeded by Per Borten's Government on 12 October 1965.
At the Labour Party congress in the autumn of 1965 Bratteli succeeded Gerhardsen as chairman. The previous year he had also been elected the party's parliamentary leader. His work in the opposition the following years won him respect and admiration well beyond the Labour Party. In the autumn of 1969 the Labour Party saw solid progress and had 46. 4 per cent of the votes.
Tensions in Per Borten's Government became evident when the issue of Norwegian membership in the EEC (EU) came up, and in March 1971 the Government dissolved. The task of forming a new government now went to the Labour Party, with Bratteli as the leading figure. On 17 March his government took over, backed by opinion polls indicating more than 50 per cent support for the Labour Party.
Central issues for Bratteli's First Government came to be the shaping of a Norwegian petroleum policy after profitable deposits of oil had been found on the Norwegian continental shelf in the North Sea, the lowering of national insurance retirement age from 70 to 67 years, the law on corporate assemblies and the establishing of the Ministry of the Environment from 8 May 1972.
As for the Borten Government the EU issue was divisive also for the Labour Party. A month before he 25 September 1972 referendum, Bratteli said in a speech at Gjøvik that his government would have to step down should a majority of the people say no to the Government's proposal that Norway join the EU. The consequence was that Bratteli's Government was succeeded by Lars Korvald's non-socialist coalition on 18 October 1972, as the referendum gave a no majority.
It was now becoming evident that Bratteli no longer possessed the working capacity he had had before. The 1973 election became Labour's weakest since 1930, with 35.3 per cent of the votes. However, with the votes of the Socialist People's Party there was still sufficient parliamentary basis for Bratteli to form his second Labour government on 16 October 1973.
In 1974 Bratteli made known that he would not take re-election as chairman of the Labour Party in 1975. This opened up a conflict that Einar Gerhardsen sought to settle by a compromise with Reiulf Steen as party chairman and Odvar Nordli as candidate for prime minister. This was accepted by the party congress. However, Bratteli's wish to stay on as prime minister until after the national elections in the autumn of 1977, was not fulfilled. Already on 15 January 1976 Bratteli's Second Government was succeeded by Odvar Nordli's Government.
Bratteli now returned to his seat in the Storting, where he was elected Labour's parliamentary leader. He was re-elected to the Storting in 1977, and also re-elected as parliamentary leader.
During the last years of his life Bratteli was marked by late effects of the strains he had been exposed to during the Second World War – one effect being a weakening of his memory. A couple of months before his 75th birthday in 1984 he died from a stroke.
Sources:
Norsk Biografisk Leksikon
Oslo Cemeteries and Burials Agency