Jørgen Løvland
Norwegian Prime Minister in Stockholm 1905, Prime Minister 1907-1908
Article | Last updated: 27/05/2011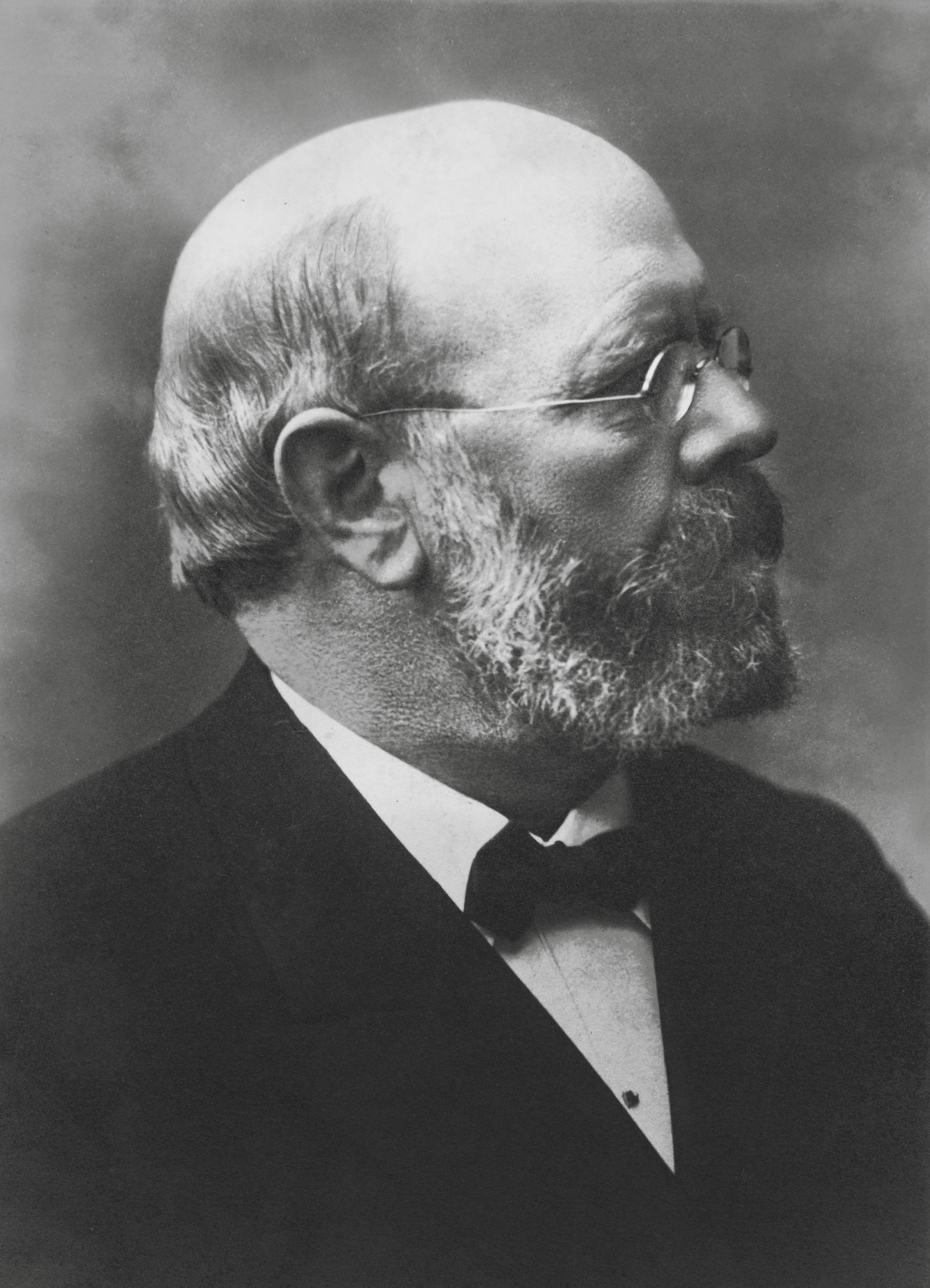 Jørgen Gunnarsson Løvland was educationist, politician and civil servant.
Councillor of State 17 February 1898-21 April 1902, Chief of the Ministry of Labour. Member of the Norwegian Council of State Division in April 1899, Chief of the Ministry of Labour June 1900.
Councillor of State 21 April 1902-22 October 1903, Chief of the Ministry of Labour.
Norwegian Prime Minister in Stockholm 11 March-7 June 1905. Minister of Foreign Affairs 7 June 1905-28 October 1907.

Prime Minister 28 October 1907-19 March 1908, also Minister of Foreign Affairs.
Councillor of State 26 October 1915-21 June 1920, Chief of the Ministry of Church and Education.
Born at Lauvland in Evje 3 February 1848, son of farmer Gunder Olsen Løvland (born 1811) and Siri Eilifsdatter Åneland (born 1812).
Married 9 December 1884 to teacher Laura Mathilde Torkildson (1851-1938), daughter of timber merchant and Stadshauptmann Tørres Torkildson and shopkeeper Berthe Marie Ellefsen (born 1811).
Deceased in Kristiania (Oslo) 21 August 1922. Buried at Vår Frelsers gravlund (Our Saviour Cemetery) in Kristiania.
Jørgen Løvland came from a farming family and had Storting members both on his father's and his mother's side. He graduated from the teachers' seminary at Holt in 1865. For the next two decades he worked as a teacher, as primary school teacher in Christianssand 1866-1878 and then as headmaster in Setesdal 1878-1884.
From 1884 to 1892 Løvland was editor of Christianssands Stiftsavis, and became politically active also on the national level. He represented the Liberal party at the Storting 1886-1888 and again in 1892-1898. His most important achievements in the 1890's came in the field of communication. As chairman of the Storting's standing committee on railway affairs he succeeded in speeding up the development of railways after a standstill in the 1880's.
In 1894 Løvland was responsible for a major railway compromise, which coordinated the development and laid the foundation for the railway network still in existence in Norway. Løvland's view was that the development and management of a communication infrastructure was a public responsibility, to secure geographical and social justice and also for military reasons.
In the issue of the union with Sweden Løvland was uncompromising in the demand for a separate Norwegian consular service. When he in March 1905 became the Christian Michelsen Government's prime minister in Stockholm, his task came to be to make the Swedish-Norwegian monarch understand that a refusal to sanction a separate Norwegian consular service, would make the Government resign without any chance to form a new one. When King Oscar II still chose this line, and the Storting on 7 June declared that Oscar had ceased to function as king of Norway, Løvland became Norway's first minister of foreign affairs – in reality from 15 June 1905, formally from 27 November.
Løvland now combined his role in union negotiations with Sweden in Karlstad in September 1905, with establishing the new Ministry of Foreign Affairs in Kristiania. He was assisted in this by Swedish-Norwegian diplomats Helmer Bryn, Thor von Ditten and Fritz Wedel Jarlsberg. Starting from the foreign affairs department of the Ministry of Trade, they created a ministry consisting of a department for diplomatic and political affairs and a department for consular and trade affairs.
This construction was criticised as not quite fitting for a country with insignificant "political" interests. In a speech in the autumn of 1905 Løvland distanced himself from the idea that Norway should merely have trade interests and not security-policy needs. He agreed that Norway's neutralism was vital to keep the country out of future European conflicts, but underlined that such a line required an active foreign policy.
Løvland's active foreign policy was expressed already in June 1905, when he stated that the Liberal Party's republican attitude had to yield in order to reassure the great powers that the dissolution of the union was not a revolution. The election of Danish Prince Carl as Norway's king secured Norway political support in the short as well as the long term, as the Prince was married to British Princess Maud. Carl's choice of name, Haakon, had been made at the advice of historian Løvland.
After the dissolution of the union and the election of the King, Løvland led the work preparing what came to be the 1907 Integrity Treaty between Norway and the Northern European great powers. Løvland's main intention was to obtain British protection against Russia, to keep Norway out of intrigues and conflicts and to have the great powers recognise the fact that the union had been dissolved. The treaty was not received well in Sweden and was in Norway said to create false security. The treaty was terminated at the first possible moment, and ceased to exist in 1924-1928.
Løvland had already in the 1880's advocated equal status for the two forms of written Norwegian, the urban Riksmål (later Bokmål) and the Western Norwegian rural Landsmål (later Nynorsk), and had in 1886 presented the first Storting motion written in Landsmål. He was a driving force behind the orthographic reform of 1907 and the introduction that year of essays in both forms of Norwegian at examen artium (the university qualifying examination).
Løvland saw these efforts as part of the cultural breakaway from Denmark that would fulfil the political breakaway from Sweden. This was a major issue for Løvland during the last part of his long political life.
On 28 October 1907 Løvland took over as prime minister when Michelsen resigned. However, he quickly had Gunnar Knudsen's consolidated Liberal Party against him, and chose to resign in March 1908. The following year he lost his re-election to the Storting. When he was re-elected in 1913, he had in the meantime become chairman of Noregs Mållag, the organisation of Nynorsk users, and had switched to using Nynorsk orally as well as in writing. He did so also as the Storting's president during the centenary of Norway's Constitution in 1914.
As the Minister of Church and Education during the last five years of Gunnar Knudsen's Second Government (1915-1920) Løvland saw the introduction of the Rural School Act of 1917, the more radical orthographic reform the same year and the change from Danish to traditional Norwegian terms for the counties and the Church of Norway dioceses – from "amt" and "stift" to "fylke" and "bispedømme" - in 1918.
From the foundation of the Norwegian Nobel Committee in 1897 until his death in 1922, Løvland was a member –and from 1901 the committee's chairman.
Source:
Norsk Biografisk Leksikon