Article | Last updated: 27/05/2011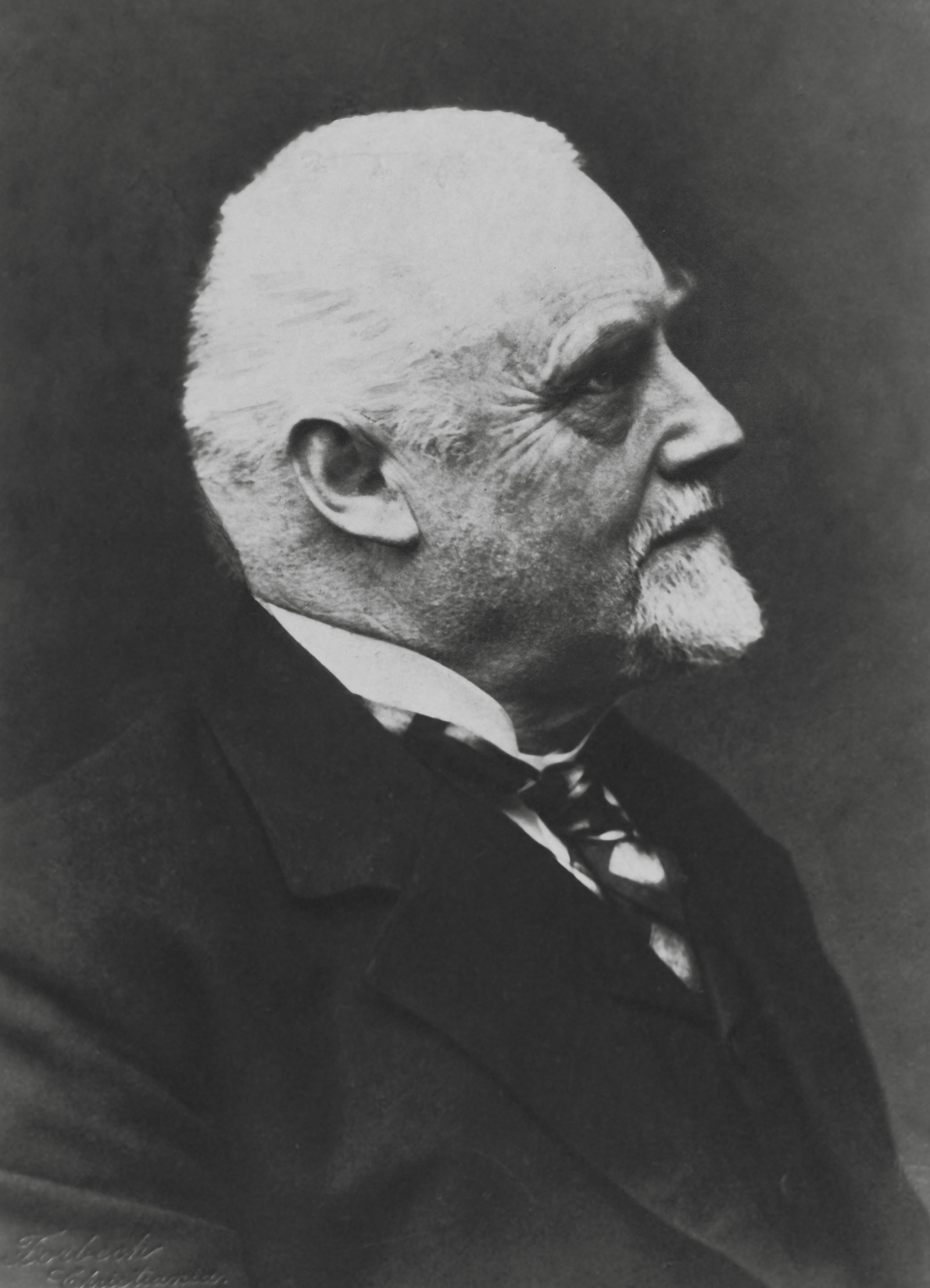 Wollert Konow (Søndre Bergenhus) was manufacturer and politician.
Prime Minister 2 February 1910-20 February 1912. Also Chief of the Ministry of Auditing, and also of the Ministry of Agriculture until 1 March 1910.
Born at Stend in Fana (Bergen) 16 August 1845, son of manufacturer Wollert Konow (1809-1881) and Marie Louise Oehlenschläger (1818-1910).
Married 10 May 1875 to Fredrikke Wilhelmine ("Frigga") Kooter (1854-1935), daughter of bank accountant Jacob Blaauw Kooter (1818-1887) and Marie Frederikke Balchen (1817-1883).
Cousin of landowner and Councillor of State Wollert Konow (H.).
Deceased at Stend in Fana 15 March 1924. Buried at Fana Churchyard.
Wollert Konow was born at Stend Estate in Fana, where his father also had a millwork. His home was marked by his father's political and cultural interests and by his mother's Danish literary background. Her father was Danish poet Adam Oehlenschläger. This background made Wollert Konow emerge as a liberal with an aristocratic form, open to Nordic and European intellectual currents and with a preference for philosophy and reflection.
At Bergen Cathedral School Konow met the dispute on the two forms of Norwegian – the urban "riksmål" based on Danish and the new "nynorsk" based on rural Norwegian dialects. He joined Vestmannalaget, an association supporting "nynorsk". Still, he did not become a permanent user of the language; he left only a few letters and articles in "nynorsk". Neither did he emerge as a language combatant, although he kept his interest in "nynorsk" all his life.
After his university qualifying examination in 1865, Konow went to Christiania (Oslo) to study law, although he never completed his studies. He became involved in the county college movement that reached Norway from Denmark in the 1860's and 1870's. In 1868 he established a college at Halsnøy in Sunnhordland south of Bergen, together with Niels Juel, running the college for four years before spending a year at Mossige at Jæren south of Stavanger.
In 1873 Konow took over the family's millwork at Stend, and became engaged in local and national politics. He was mayor of Fana for most of the period 1880-1901, and was deputy Member of Storting for the County of Søndre Bergenhus (Hordaland) 1877-1897 – acting member during the last year. Then followed three periods as Member of Storting 1880-1888. He was president of the Odelsting (the major house of the Storting) 1884-1887 and president of the Storting in 1888.
Konow belonged to the young generation of radical politicians who in the years before 1884 gathered around liberal leader Johan Sverdrup. Konow also defined himself as a republican. He participated in the founding of the Liberal Party in 1884, and was member of the national board until 1889. Konow gradually came into opposition to Prime Minister Sverdrup, and became one of his central critics on intellectual and cultural freedom. However, the Liberal Party's split in 1888 placed Konow on the losing side of the "Pure" Left Party. This put an end to his national political career, and left wounds that healed only slowly. Konow now focused on his private business and local politics in Fana.
There were repeated attempts to bring Konow back to national politics, among them Prime Minister Johannes Steen who in 1891 offered him a post in his government – but in vain. In 1895 Konow accepted to become member of the Swedish-Norwegian union commission, but only in 1897 did he accept to run for the Storting. He was president of the Odelsting in 1899, but played a rather anonymous role.
Konow was not comfortable with Liberal politics around the turn of the century, and gradually developed a critical attitude to his old party. In stead he found his place in Christian Michelsen's Liberal unitary movement.
When the struggle on the concession acts sharpened and the Liberal Party was split again in 1908, Konow emerged as leader of the new Liberal Left Party and was re-elected to the Storting in 1909. Due to strong influence from his close friend Christian Michelsen, prime minister 1905-1907, Konow in 1910 became prime minister of the government formed by the winning coalition of the Conservative Party and the Liberal Left Party.
It gradually became evident that Konow was unable to hold together the small Storting majority marked by inner conflicts, while at the same time satisfy the Conservative Party's wish to move politics towards the right. In February 1912 the Conservative Party chose to leave the Government after a crisis caused by a speech Konow had given to the Young Farmers' Association. In the speech he had spoken warmly of his interest in the "nynorsk" issue in younger years, something the Conservative Party had seen as a provocation.
Wollert Konow chose to run for the Storting again in 1912, but lost to a member of the Liberal Party. He was now out of Norwegian politics for good. He lived at Stend until his death in 1924.
Source:
Norsk Biografisk Leksikon