Additional support to applicants of assisted return
This content is more than 5 years old. The information may therefore be out of date.
The first 500 applicants who apply for assisted return can receive an additional NOK 10,000 in support.
The offer is valid from 25 April to 6 June 2016.
The offer of an additional NOK 10,000 applies to those who apply for the first time and who:
applied for protection in Norway before 1 April 2016
apply for assisted return before 6 June
are among the first 500 applicants
leave Norway within a reasonable time after being granted assisted return
have not applied for assisted return before
This offer does not apply to those who
have received a final rejection from UNE and have not left Norway by the deadline they were given
fall under the Dublin Regulation, or the UDI's 48-hour procedure
are returning to Ethiopia, Afghanistan or Somalia, for which there are separate return support schemes
To inform potential applicants, the Norwegian Directorate of Immigration (UDI) is running an information campaign on different languages. Here are two examples of posters that are used in the campaign: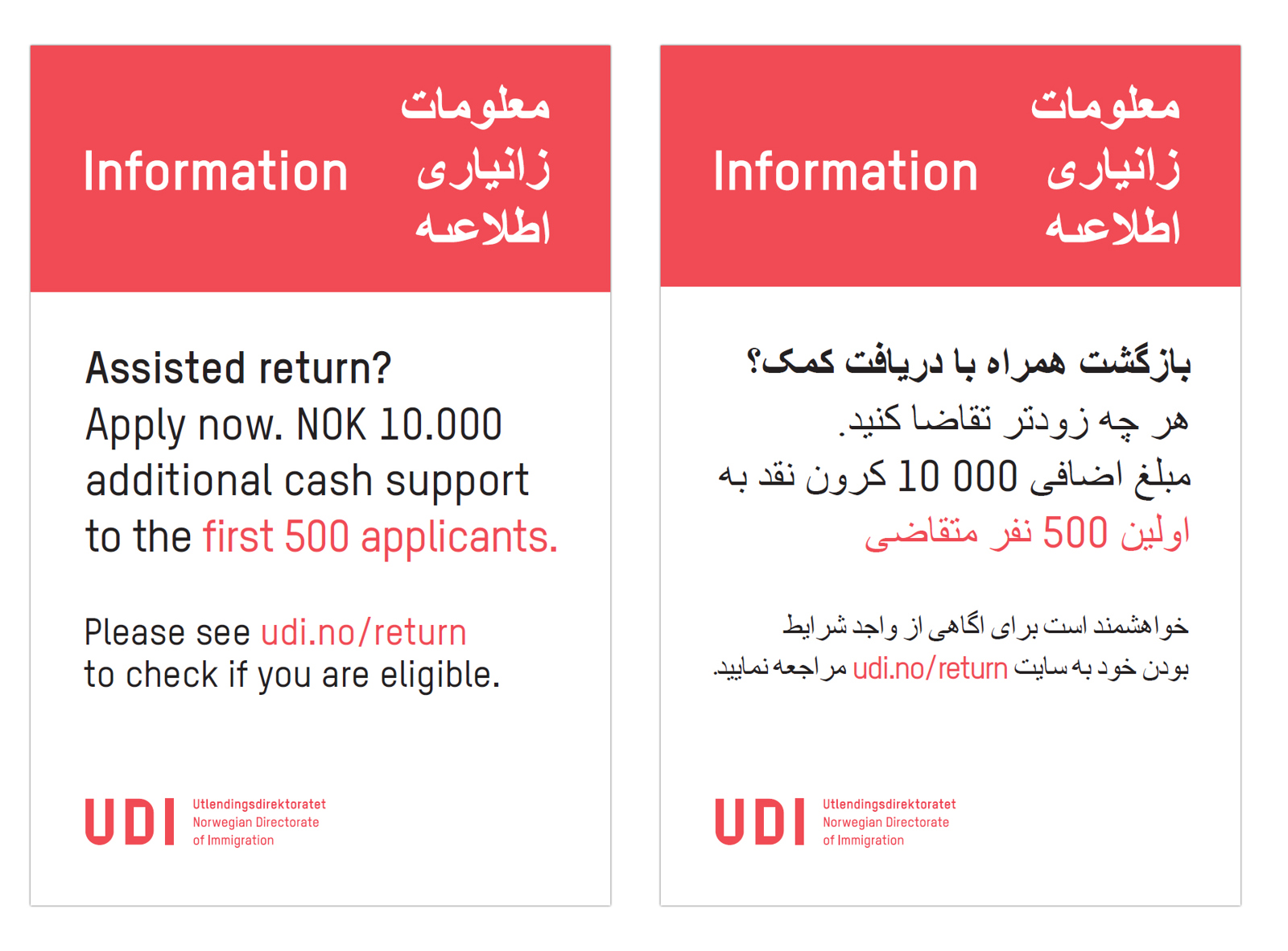 Open PDF with posters in five different languages
Read more about the offer at udi.no