A strong EU energy partnership is important for Norway
- The EU and Norway have a strong partnership within the field of energy. I look forward to deepening the cooperation, says Norwegian Minister of Petroleum and Energy, Mr. Tord Lien.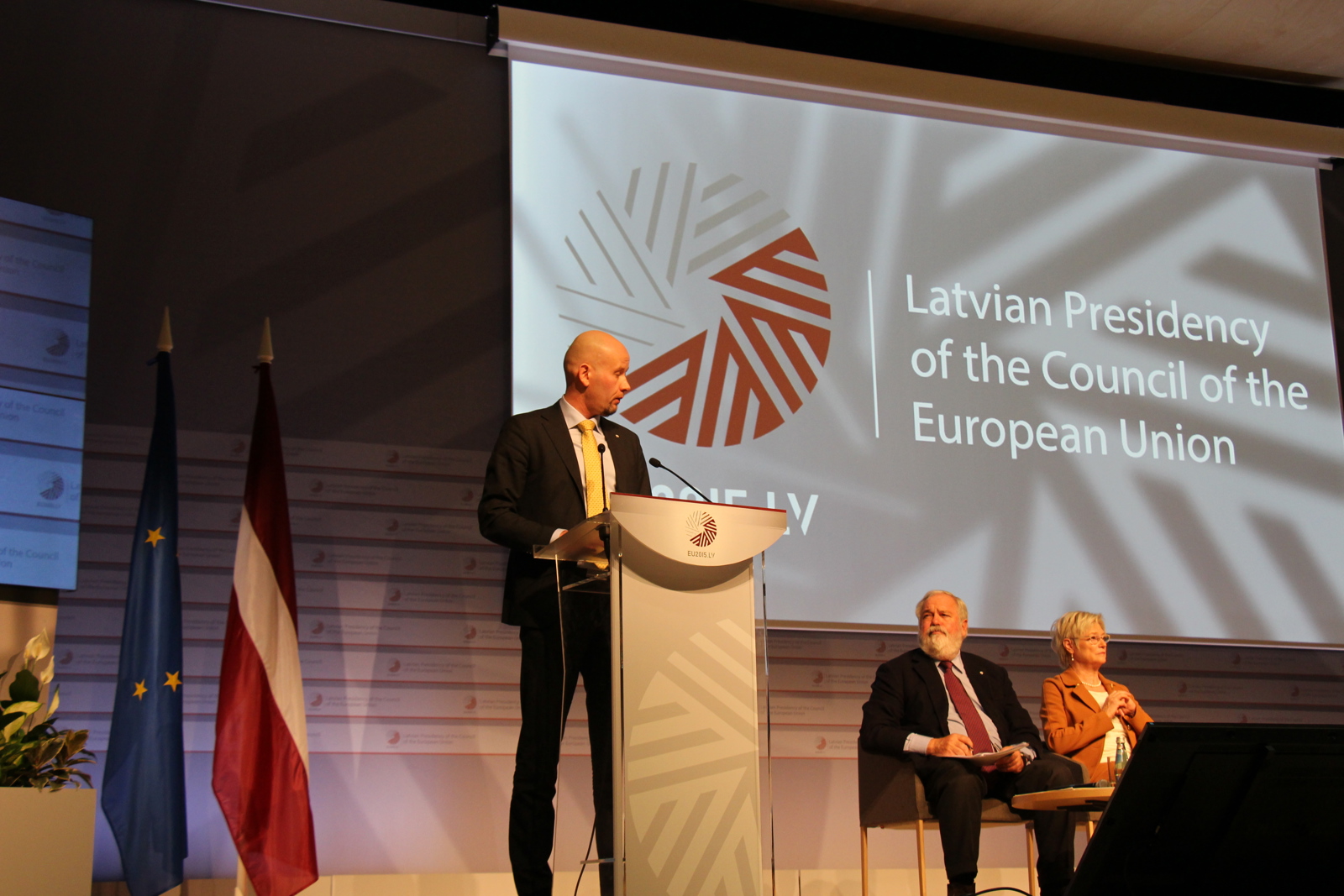 Tord Lien delivering his speech in Riga. To the right, Miguel Arias Canete and IEA director Maria van der Hoeven (OBE/OED).
On Friday he delivered a keynote speech in Riga at the EU conference on the Energy Union.
During the conference, Minister Lien met with the EU Vice President for the Energy Union, Mr. Maros Sefcovic and Commissioner for Climate Action and Energy, Mr. Miguel Arias Canete.
Among the topics discussed were the the market situation for natural gas, the development in the European power market and carbon capture and storage.
In his intervention, Minister Lien presented Norway's preliminary views on the proposed Energy Union. He stressed that Norway and the EU are close energy partners.
- Norway is the second largest supplier of natural gas to the EU. In addition, we are part of the European electricity market. We participate in the emission trading system and cooperate closely on carbon capture and storage, Minister Lien said.
He welcomed that the discussion under the EU Energy Union includes an ambition of strengthening the partnership with Norway. At the same time he underlined that well-functioning and effective energy markets with good infrastructure is a precondition for security of supply and for developing an effective climate policy in Europe.
- Gas has an important role to play in Europe for many years to come. However, just as consumers need security of supply, producers need security of demand, Lien said.
Read Minister Lien's speech here.
Read Norway's preliminary views on the Energy Union here.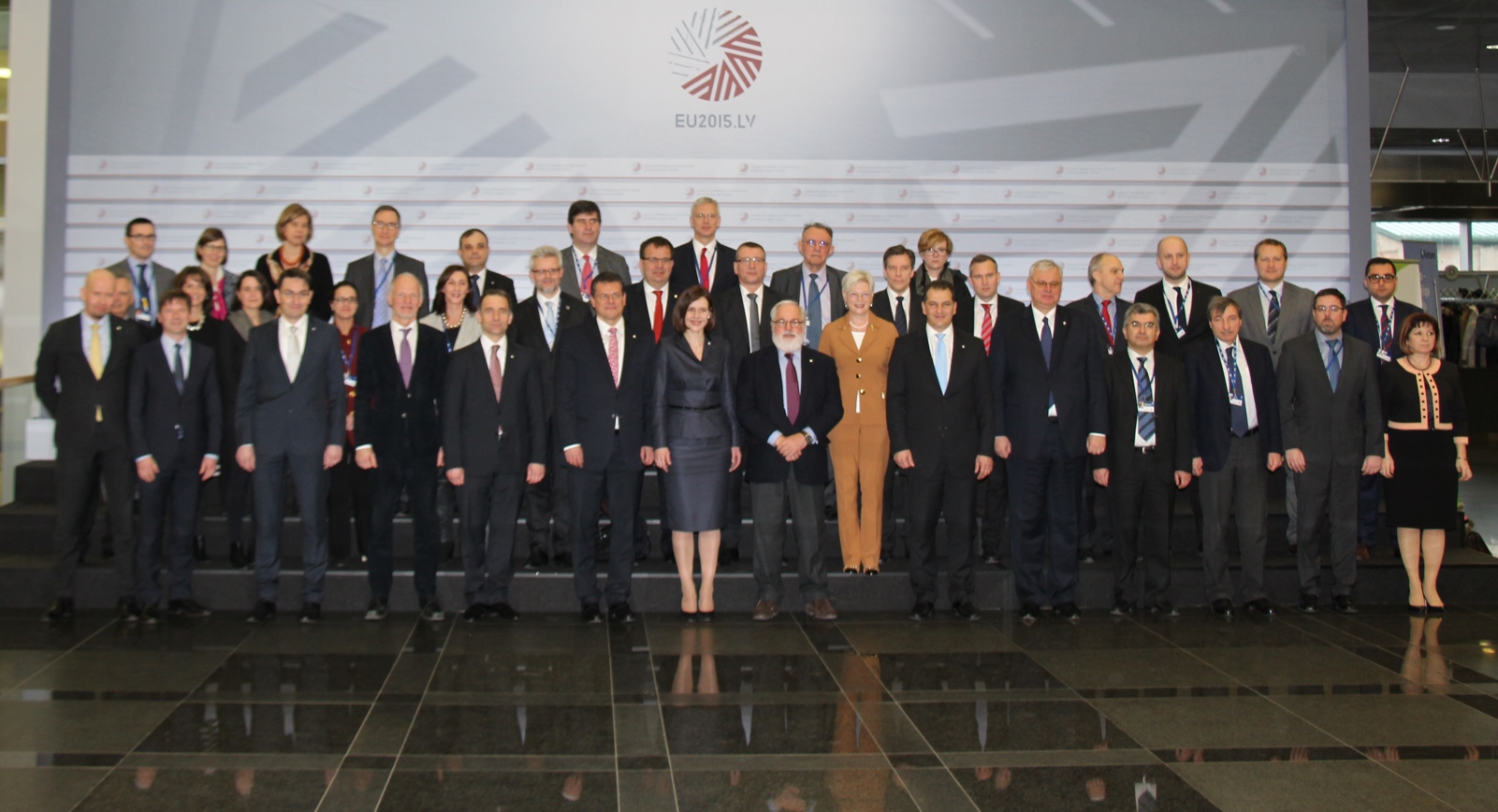 Group photo from the conference in Riga (OBE/OED).