Initiates feasibility study on subsea CO2 storage
This content is more than 5 years old. The information may therefore be out of date.
On Monday, the Ministry og Petroleum and Energy signed an agreement with Statoil on a feasibility study regarding CO2 storage on the Norwegian Continental Shelf (NCS). The study will include various development concepts for storing CO2 at three different locations on the NCS. The study is to be completed by 1 June 2016 and is budgeted at about NOK 35 million (USD 4 mill.).
- Carbon capture and storage (CCS) will be an important measure in order to mitigate climate change and meet the emission targets under the Paris Agreement. We are pleased that we have reached an agreement with Statoil on conducting a feasibility study regarding CO2 storage. After nearly 20 years of experience with such storage from the Sleipner field, Statoil is well equipped for conducting these studies, says Minister of Petroleum and Energy, Tord Lien.
The Norwegian Government's strategy on CCS contains a broad range of activities aimed at developing technologies for capturing, transporting and storing CO2. This feasibility study is an important step in the strategy's actions aimed at developing full-scale CCS.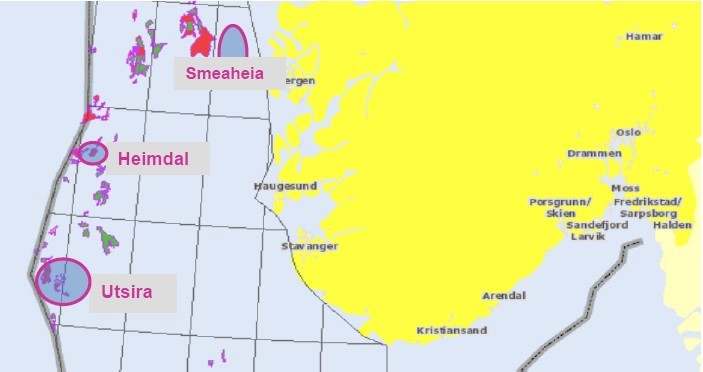 Figure: The feasibility study includes possible CO2 storage at Utsira, Heimdal and Smeaheia.