A good childhood lasts a lifetime
Historical archive
Published under: Solberg's Government
Publisher Ministry of Children, Equality and Social Inclusion
Action plan to combat violence and sexual abuse against children and youth (2014–2017)
Plans/strategy | Date: 27/04/2015
The action plan A good childhood lasts a lifetime covers the period 2014-2017, and comprises 43 measures aimed at combating violence and sexual abuse against children and youth.
The primary goal of the plan is to prevent children and young people from being subjected to violence and sexual abuse in or outside their home. Children and youth who are exposed to violence and abuse must be given early, appropriate help, wherever they may live in Norway.
The action plan covers all children and youth between the ages of 0 and 18. The work on the plan has been coordinated by the Ministry of Children, Equality and Social Inclusion, and the plan is to be implemented in close collaboration with the Ministry of Health and Care Services, the Ministry of Justice and Public Security and the Ministry of Education and Research and associated directorates.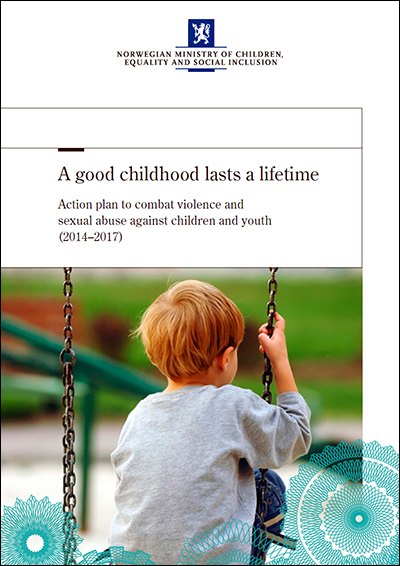 (Ill.: DSS)