CCUS Conference in Oslo 27 – 28 October
Norway is co-hosting the EU's annual CCUS conference "CCUS Forum", which will take place in Oslo on 27-28 October. EU Commissioner for Energy Kadri Simson is coming to Oslo to open the conference together with Minister for Petroleum and Energy Terje Aasland.
CCUS Conference Day 2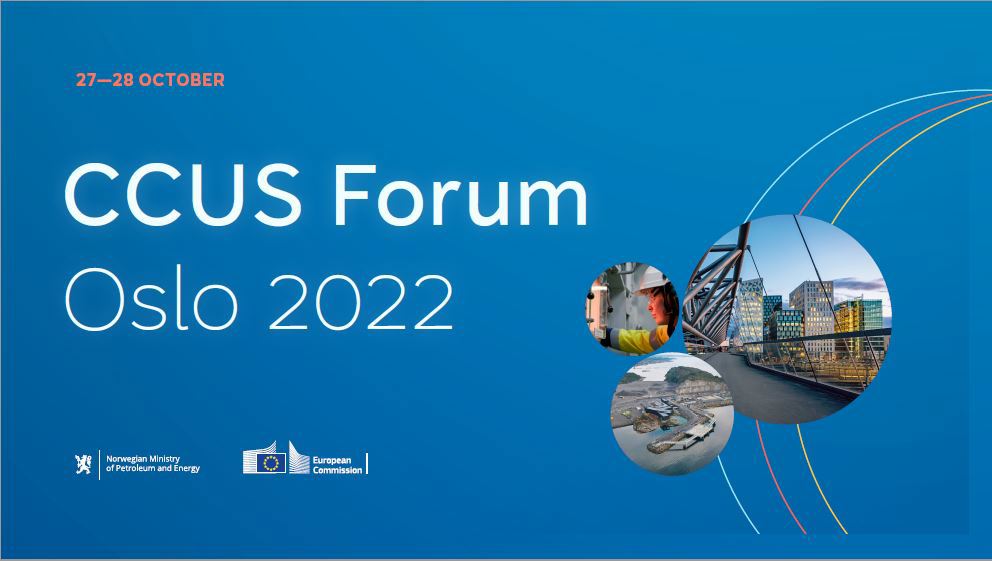 See broadcast
The purpose of the conference is to bring together business, politics, academia and civil society to discuss issues related to carbon capture, utilization and storage (CCUS) towards 2050.
The Ministry of Petroleum and Energy organizes the conference in collaboration with the European Commission. It will consist of presentations, dialogue meetings and panel discussions.
Minister of Petroleum and Energy Terje Aasland will open the conference together with the EU's Commissioner for Energy, Kadri Simson, on Thursday 27 October at 09:30. More details about Simson's program in Norway will come later.
The event is open for registration, and will also be streamed live on this page. Due to limited capacity, physical participation is limited to two people per organisation, while digital participation is open to everyone.
Time: 27 – 28 October.
Location: Vika Cinema, Ruseløkkveien 14, Oslo.
Registration deadline: 24 October.
Read more about the program and registration here: Carbon Capture, Utilisation and Storage Forum | European Commission (europa.eu)
Photos from the conference will be posted on the Ministry of Petroleum and Energy's Flickr account.
Contact person: Communications Advisor Margrete Løbben Hanssen, e-mail: mlh@oed.dep.no / phone number: +47 92 85 78 91.
Press that wish to embed the broadcast on their websites can find the embed code by pressing the "Share video"-button in the video player on the page.
Record from the conference: